Be Sunshine Kids Umbrella
Our signature umbrella comes in a kids size too! Be Sunshine Kids is crafted with safety and function in mind. With an adjustable carrying sling, Be Sunshine Kids can be worn on little shoulders or attached to any bag for easy transport. The sliding safety mechanism and round safety tips keep those little hands and eyes safe.  Get ready to experience rainy, puddling-jumping days in a whole new way!
This umbrella provides one year of insurance to a family in need and helps build resilient communities.

The canopy is made from recycled plastic bottles

Safety tips and gliding keeps little hands and eyes safe

The water-resistant carrying sling allows the umbrella to be worn over the shoulder or attached to a backpack

The durable and recycled canopy provides UV protection so you can enjoy this umbrella on sunny and rainy days
customers are viewing this product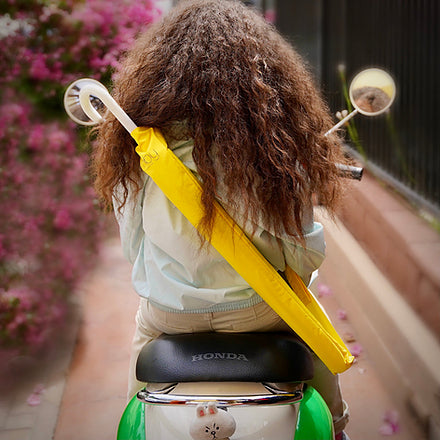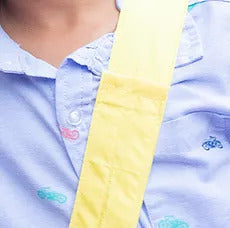 ADJUSTABLE SLING CASE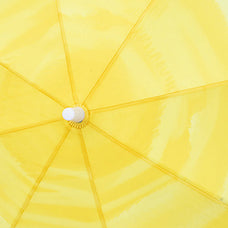 CANOPY MADE FROM RECYCLED PLASTIC BOTTLES
Your purchase can #BeSunshine
Purchase an Umby
Your purchase provides
one year of insurance
for a family in need
The insurance each family receives protects them from sliding into poverty in the face of unexpected events.

Together, we are building more resilient communities by providing a safety net.
Learn more about umby