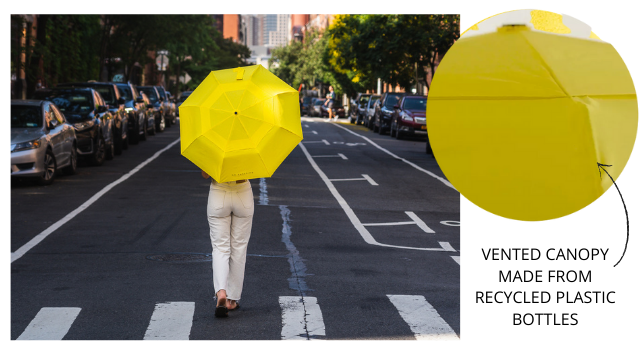 Be Sunshine Umbrella - Test
Our signature umbrella, Be Sunshine, is beautifully crafted to be innovative in purpose and function. With a waterproof case, lined with micro-fiber enhanced towel, Umby can be stored in your bag wet or dry. 
This umbrella is on a mission: to bring sunshine to all your rainy days and support a family in need with one year of insurance.
Made with a recycled frame, windproof canopy and towel-lined case, throw it in your bag and be ready for whatever adventures your day brings!
*preorder now: Ships in March!

customers are viewing this product
Your purchase can #BeSunshine
Purchase an Umby
Your purchase provides
one year of insurance
for a family in need
The insurance each family receives protects them from sliding into poverty in the face of unexpected events.

Together, we are building more resilient communities by providing a safety net.
Learn more about umby